Senior Assessment Week - Week 10 2022
Senior Derived Grades Exams - Tuesday 27 - Thursday 29 September 2022
Just a reminder that exam conditions apply:
* Exam rooms are silent
* Students cannot leave before the end of the time allocated
* Writing equipment must be brought to the exams, it will not be provided
* Calculators will be provided if necessary
* Bags will be stored at the back of the hall
* No phones are to be taken to the desk, they are to be turned to silent/off and left in students' bags or placed in a clear plastic bag labelled by the exam supervisor. Cannot be on the student.
* No watches allowed
It is very important that students make every effort to attend these exams as they could be used for derived grades at the end of the year if necessary.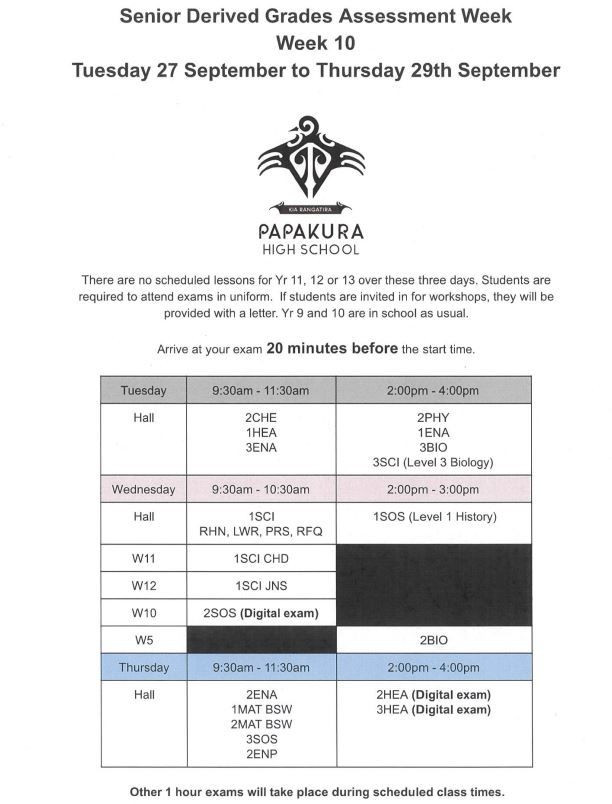 Share this article: