On Friday 19 November we will be
welcoming our Junior students back into school. Please see below for which days they will be attending
on site classes and which days they will continue to be learning from home with online teaching and learning sessions.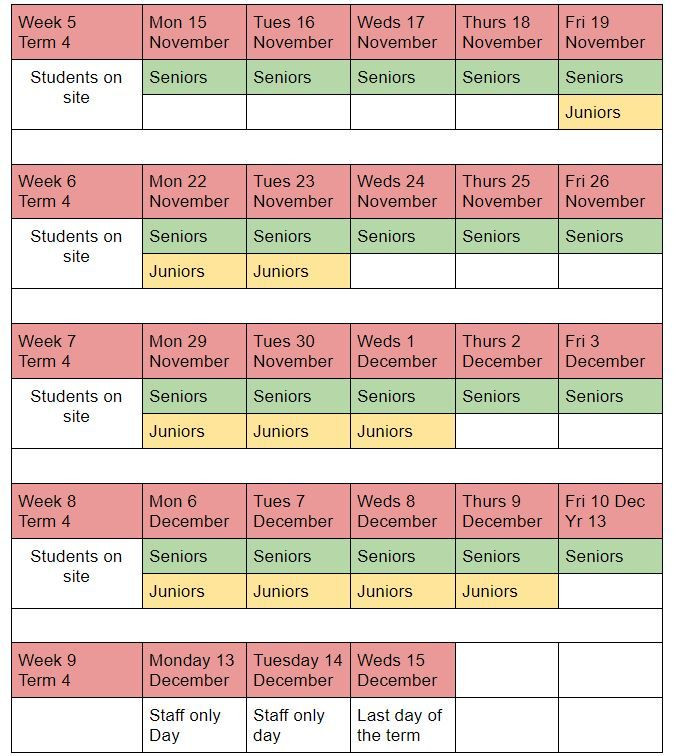 From today, Monday 1 November
the normal timetable on KAMAR will be used.
Junior students will have on-line learning classes from periods 1 - 4


Timetable from Tuesday 26 October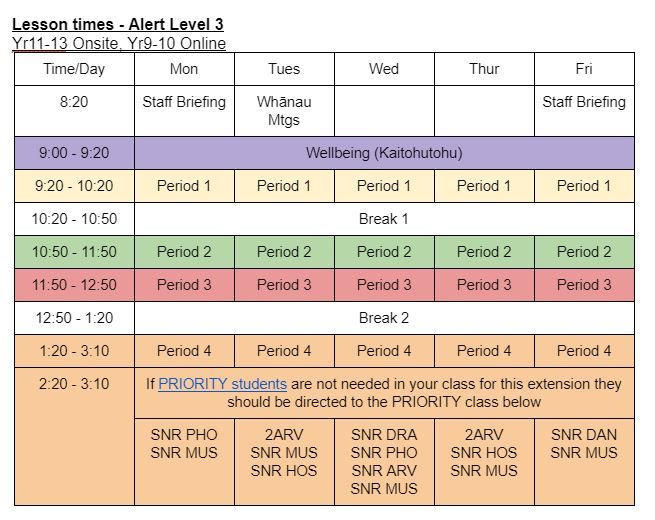 This will be reviewed after one week.
Papakura High School Enrolment Scheme Update
The Ministry of Education has required Papakura High School to have an enrolment scheme, part of which is an enrolment zone. Any students whose normal place of residence is within the zone is entitled to enrol at Papakura High School. If you live outside of this area, you will need to go through an out-of-zone enrolment process. Priority will be given to students enrolling in our Rūmaki programme, followed by siblings of current students, former students, children of former students and staff. The Board determines how many out-of-zone places are available at Papakura High School. We welcome your application for an out of zone place at our school.
Written description of the Papakura High School Enrolment Zone
Map of the Papakura High School Enrolment Zone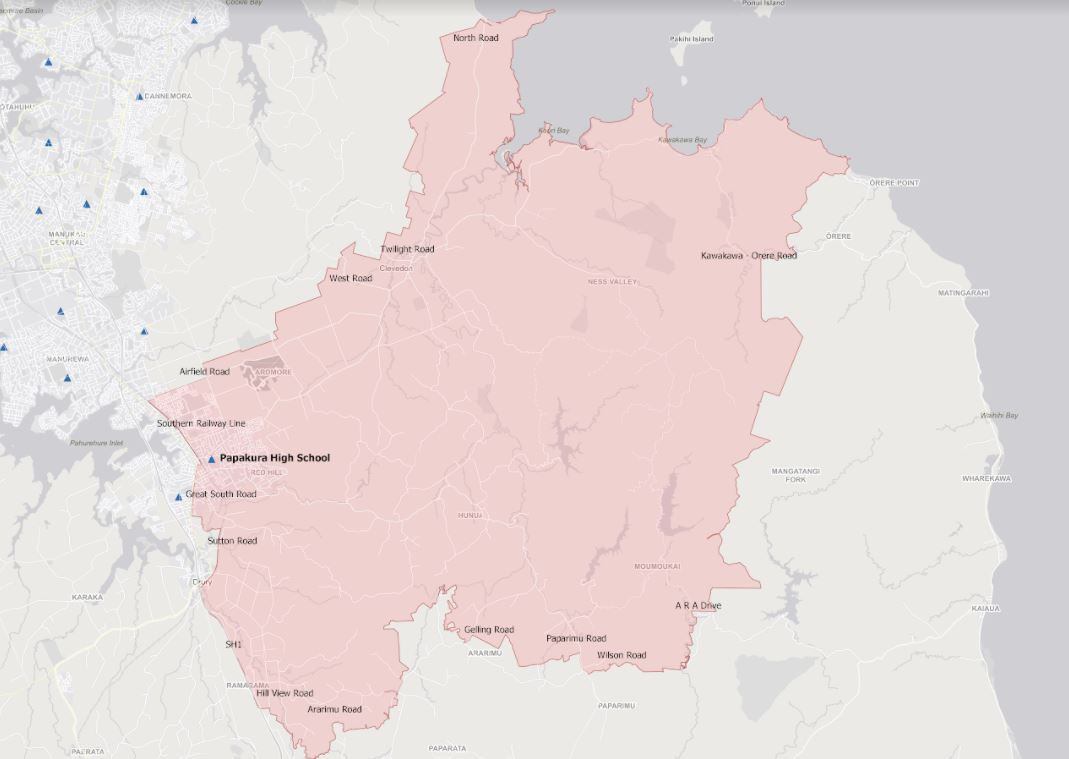 More information can be found at Education Counts - www.educationcounts.govt.nz


Ministry of Education -
Support for learning from home internet
The Ministry of Education is working closely with our school in regards to digital equity and internet connectivity.
The aim is that all homes are provided with a reliable internet connection - at no cost to families and whanau.
For more information, please see the following link: https://www.fusionnetworks.co.nz/internetforlearning
or read more here.
We will be talking to students here at school to see which whanau/homes already have a reliable internet source and which need to be supplied.